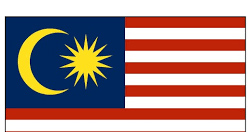 Malaysia
Embassy Address
5th Floor, Notan Classic Building, 24th Road, Off Turner Road, Bandra West, Mumbai, Maharashtra 400050

VFS Global Services Pvt. Ltd.
Urmi Axis Building, Behind Famous Studio, Opp. E Moses Road,
Mahalaxmi (West), Mumbai – 400 011.
Tel : 22 67866032
---
Malaysia e visa tourist, family visit and business 30 days Single entry, pls note multiple entry visa not yet started.
01) Passport copy of first and last page.
02) Photo as per specification 35 by 45 80% face white background
03) Confirm hotel confirmation
03) If going to family visit required invitation letter from invitee and invitee passport copy and residence permit copy.
04) Personal bank statement for last 03 month minimum balance of Rs 50,000 per person.
05) Fully vaccinated certificate copy
06) Confirm ticket as per travel date
07) For child required birth certificate copy.
08) Copy of covering letter on company letter head and invitation letter from Malaysia company on letter head with seal sign (if going for business purpose)
E visa processing time taken: 7 to 8 working days
Visa fees is: 157 Malaysian Ringgit
Malaysian Currency = Malaysian Ringgit
Satisfaction Customer Feedback

Nitin Patil | Bangalore
Travel Point Holidays have proven their best work in my Swiss visa application . The dedication of the entire team has been very professional and we heart fully wish them best success in their future endeavors.

Swapnil Pawar | Mumbai
I was very pleased with the work done by Travel Point Holidays for my USA visa. They worked very hard for our company's Visas. I look forward to many opportunities to partner with Travel Point Holidays to provide my clients.

Shadab Shaikh | Aurangabad
Nice work done by Travel Point Holidays for my China & Singapore visa. We really have amazing experience. Will sure recommended to others for All Visas Services.

Meenal Thakur | Pune
Thanks for the great work, I'm very happy with the result of my Canada Visa. During the work process, they were very flexible and willing to try out various things according to my suggestions. I will sure hire them again!

Swati Panchal | Mumbai
Travel Point Holidays has been essential in helping on Visas, me & my family Visas for Spain was handled by them, Complete understand and improve the criteria necessary on process. Wishing them all the best!!!

Vishal Thakkar | Ahmedabad
Travel Point Holidays offers excellent value in service and delivery, Our last minute Visas for UK and Swiss was done by them & they provide strategic execution with respect to all Visas services.