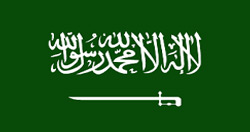 SAUDI ARABIA
F – Maker Towers, 4th Floor, Cuffe Parade Mumbai – 5
Tel.: 022 22156001 / 02 / 03 Fax : 022 2218 0193
---
For Saudi business visa pls arrange first online invitation letter from Saudi ministry and mail us so will check and revert you the requirement and charges.
Pls find attach Saudi Tourist visa.
Tourist visa requirements
01. 8 months valid passport (old ppt if applicable) and 3 white background photos
02. Last 3 months banks statement with seal and sign minimum balance 2 lakhs (monthly average balance should be above 90 thousand)
03. Confirm hotel booking
04. Confirm return ticket
05. Personal covering letter with signature
06. Company leave letter with seal and sign and mentioned designation
07. Aadhar card copy
08. Day to Day travel itinerary
09. Applicant Mobile no and email id
Note: a) Covering and chamber should be addressed (with applicant full name, passport details and designation as per invitation), as per below
From 11th May Biometric of applicant is mandatory through VFS with prior Appointment, once all documents are in order, we will book the appointment as per advice.
VFS may ask additional requirements while submission
To,
Visa Officer,
The Royal Consulate General of Saudi Arabia
Maker Tower 'F', 4th Floor
Cuffe Parade
Mumbai – 400005
Visa Fees: 7000 (applicant have to pay at the time of biometric)
Mofa charges: 2000 (applicant have to pay at the time of biometric)
Insurance: As actual (applicant have to pay at the time of biometric)
VFS charges: 2550(applicant have to pay at the time of biometric)
Time period 10 to 15 working days
If an application gets rejected, then charges are not refundable
Saudi Arabia Currency =Saudi Riyal
Satisfaction Customer Feedback

Nitin Patil | Bangalore
Travel Point Holidays have proven their best work in my Swiss visa application . The dedication of the entire team has been very professional and we heart fully wish them best success in their future endeavors.

Swapnil Pawar | Mumbai
I was very pleased with the work done by Travel Point Holidays for my USA visa. They worked very hard for our company's Visas. I look forward to many opportunities to partner with Travel Point Holidays to provide my clients.

Shadab Shaikh | Aurangabad
Nice work done by Travel Point Holidays for my China & Singapore visa. We really have amazing experience. Will sure recommended to others for All Visas Services.

Meenal Thakur | Pune
Thanks for the great work, I'm very happy with the result of my Canada Visa. During the work process, they were very flexible and willing to try out various things according to my suggestions. I will sure hire them again!

Swati Panchal | Mumbai
Travel Point Holidays has been essential in helping on Visas, me & my family Visas for Spain was handled by them, Complete understand and improve the criteria necessary on process. Wishing them all the best!!!

Vishal Thakkar | Ahmedabad
Travel Point Holidays offers excellent value in service and delivery, Our last minute Visas for UK and Swiss was done by them & they provide strategic execution with respect to all Visas services.