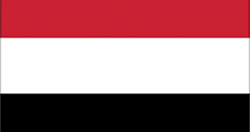 YEMEN
102, Maker Tower, "F" 10th Floor, Cuffe Parade, Mumbai
Tel.: 2218 3956 Fax : 2218 1586
---
Business :
Passport, atleast valid 06 months 04 Colour recent Photos, Return confirm air tkt. only on Yemen airways only. Covering Letter on business letter alongwith the seal of the company and the name and designation of the person who is signing the letter, Original Invitation from Yemen on business letterhead alongwith round seal of the company and name and designation of the
person who is signing the invitation. Chamber of commerce letter where the Indian company is registered. Medical is rqd. as per the case and decided by
the consulate
Fees                                    :        Rs. 2500/-
Total Time                          :        03 Working days
Visa Timings                       :        0900 – 1200 hrs. (Mon – Fri )
Yemen Currency = Yemeni rial
Satisfaction Customer Feedback

Nitin Patil | Bangalore
Travel Point Holidays have proven their best work in my Swiss visa application . The dedication of the entire team has been very professional and we heart fully wish them best success in their future endeavors.

Swapnil Pawar | Mumbai
I was very pleased with the work done by Travel Point Holidays for my USA visa. They worked very hard for our company's Visas. I look forward to many opportunities to partner with Travel Point Holidays to provide my clients.

Shadab Shaikh | Aurangabad
Nice work done by Travel Point Holidays for my China & Singapore visa. We really have amazing experience. Will sure recommended to others for All Visas Services.

Meenal Thakur | Pune
Thanks for the great work, I'm very happy with the result of my Canada Visa. During the work process, they were very flexible and willing to try out various things according to my suggestions. I will sure hire them again!

Swati Panchal | Mumbai
Travel Point Holidays has been essential in helping on Visas, me & my family Visas for Spain was handled by them, Complete understand and improve the criteria necessary on process. Wishing them all the best!!!

Vishal Thakkar | Ahmedabad
Travel Point Holidays offers excellent value in service and delivery, Our last minute Visas for UK and Swiss was done by them & they provide strategic execution with respect to all Visas services.