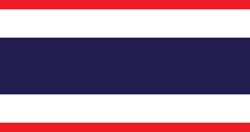 Thailand
Express Tower, 12th Floor, Nariman Point, Mumbai – 400021.
Tel : 2282 3535; 2282 2269; 2282 1628; 2282 2061
---
For Thailand Visa E on arrival approval for we required below docs.
01) Passport first page, last page and passport cover pages copy.
02) Photo as per specification 35 by 45 80% face white background.
03) Confirm hotel confirmation as per travel date.
04) Confirm return ticket
E visa on arrival approval time taken = 03 to 04 working days after online.
Thailand Currency= Thai Baht