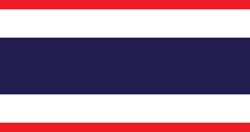 Thailand
Express Tower, 12th Floor, Nariman Point, Mumbai – 400021.
Tel : 2282 3535; 2282 2269; 2282 1628; 2282 2061
---
If you Want apply for the E-VOA, Please mail us the following documents:
Colour Scan Copy of Passport First And Last Page(JPEG Format)
Scan Copy Of Photo (Specification – size 4×6 cm, 80% Face, White Back Ground).JPEG format
Confirmed Airline tickets.(PDF format)
Confirmed Hotel Booking With Applicant Name. (PDF format)
Normal Visa Charges Rs. 1700/- (Inclu.GST) per person
Time taken 03 working days
Express Visa charges Rs 6600/– Per Person
Time taken 24 working Hour
During the application, you may also be required to provide additional documents like birth certificate for minors. In case you need to provide additional documents, you need to do it at least 3 days prior to arrival for regular visa and at least within 24 hours of arrival for express visa.
Document Validity
The pre – approved E-VOA is valid only on the arrival date as stated in the application form.
The purpose of your visit must be a short stay/travel in Thailand for no longer than 15 days.
Your passport must be valid for at least 30 days from the date of arrival and have at least 1 page available for Visa Stamp.
You must be a citizen of one of the 21 nationalities deemed eligible for E-VOA facility as per Immigration Bureau of Thailand's requirement
Your confirmed air ticket must show a round trip for no longer than 15 days
Your accommodation address in Thailand should be verifiable
You should have sufficient means of living to support your stay in Thailand (minimum 10,000 THB/person, 20,000 Baht/family).